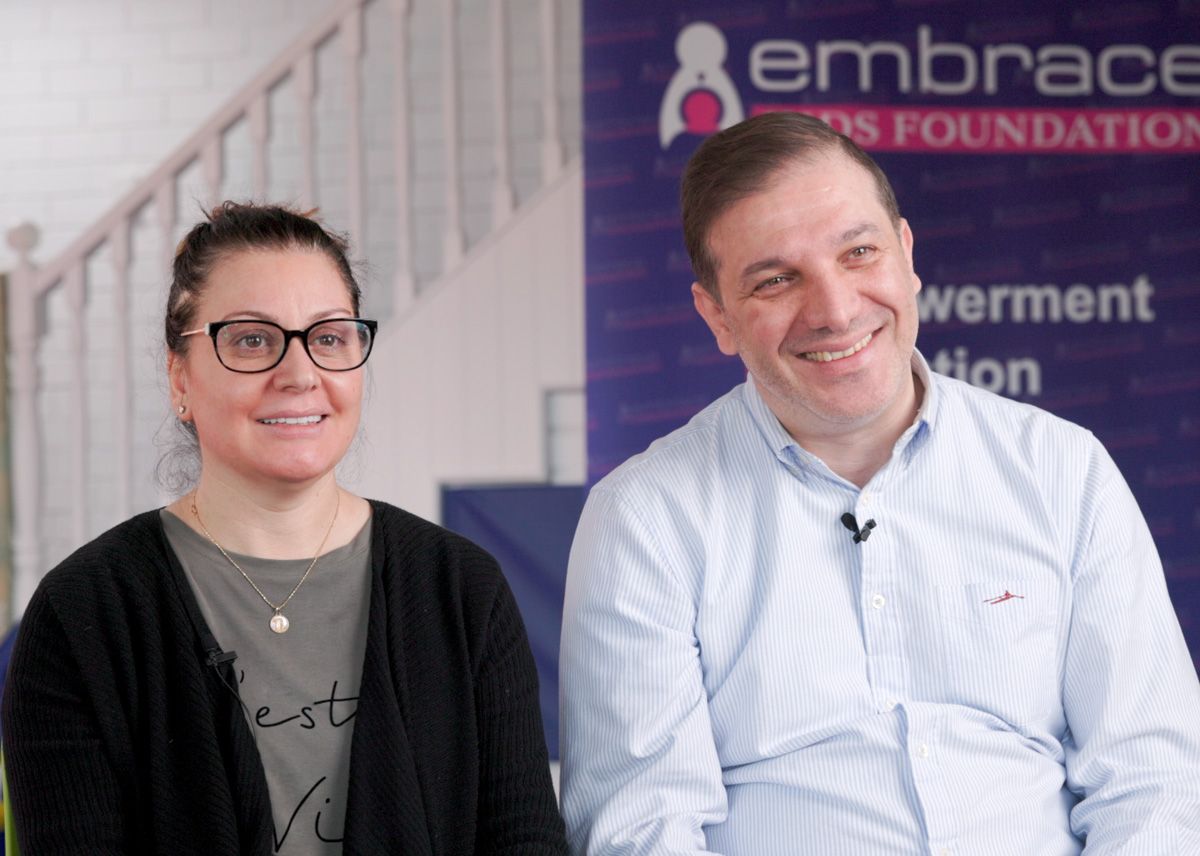 Our beginning

The Embrace Kids Foundation emerges from humble and authentic beginnings. It is an off-shoot of seven years of medical practice and first-hand experiences involving families with children who have special needs within Sydney.
During their years of providing dedicated care for children, Dr Sam Nassar and his wife were deeply concerned about the hard-hitting issues families with children with special needs were facing. 
These families have unique, confronting and significant challenges that can escalate if the family does not receive meaningful support.
Dr Sam Nassar and his wife wanted to find a way to empower carers and families with children with special needs to reduce their burdens and improve their child's quality of life.
Community support
Over the years, Dr Sam Nasser and Natasha were touched by members of their community who were coming forward to offer their support in different ways. People wanted to donate money, gifts, vouchers and food items.
Dr Sam Nassar and Natasha wanted to accept such generosity ethically so it could have the best impact on these struggling families. This was the advent of the idea of the "Embrace Kids Foundation".

Embrace
The Embrace Kids Foundation is a not-for-profit foundation and is aptly named "Embrace", which means "to hold closely in one's arms, especially as a sign of affection" – this is a true reflection of our mission. We are also committed to our motto: "EMBRACE" – Empowerment, Motivation, Belief, Resilience, Acceptance, Confidence and Education, and we are determined to make a difference. One of our main focuses is to empower parents into seeking early therapeutic interventions which can bring tremendous results in helping special needs children reach their full potential. We also want to bring parents together to share their experiences and increase acceptance within the community.

The Embrace Kids Foundation aims to give personalised and meaningful care. We promote love, acceptance and openly reach out to all those who need our support. We believe in making a real difference and empowering families to rise above their challenges.

Embrace your journey
There are many parents and caregivers who are just starting on their new journey in providing care for their child with special needs.

During this time, there is a lot to consider. Indeed, many parents and caregivers need to process and come to terms with their child's diagnosis. This journey affects everyone in the family. The Embrace Kids Foundation can help you access the services and supports your need.

We empathise
We genuinely empathise with our families. We understand the highly complex and interconnected issues our families are facing.
The Embrace Kids Foundation embraces you. Come and receive the support you need.